People
Permanent Faculty
Ayşe Çelikkol
Ayşe Çelikkol's areas of research include nineteenth-century British literature, interdisciplinary studies of literature and economics, and the history of globalization. Her book, Romances of Free Trade: British Literature, Laissez-Faire, and the Global Nineteenth Century(Oxford University Press, 2011), examines romance elements in British literature that represented the emergence of a globalized free-market economy. Her essays have appeared in journals and electronic media such as American Literature, ELH, Victorian Poetry, Literature Compass, and BRANCH. Her essay "Economics and Globalization" was published in the Oxford Handbook of Victorian Literature and Culture. Çelikkol is currently at work on essays on the planetary and the fossil economy in Victorian literature.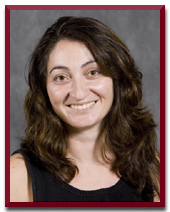 Ayşe Çelikkol, Department Chair
celikkol@bilkent.edu.tr
Ph.D., Rice University (USA)
---
Patrick Hart began his academic career studying Philosophy and English at Manchester University, before going on to postgraduate study at Queen Mary, University of London, at King's College London, and at the Scottish Institute for Northern Renaissance Studies. His main research interests are in lyric poetry in England and Scotland in the Renaissance, particularly in relation to the Petrarchan mode. He also works on Petrarch, and on Italian poetry and culture and its reception in Britain more widely: his co-translation of Elsa Morante's long poem, La canzone degli F.P. e degli I.M. in tre parti (The song of the H.F. and of the U.M. in three parts was published with his critical introduction in 2008. He is general editor of the Journal of the Northern Renaissance.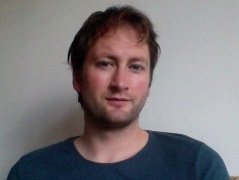 Patrick Hart, Assistant Professor
patrick.hart@bilkent.edu.tr
 Ph.D., Strathclyde University (UK)
---
Since 1976 Valerie Kennedy has worked in Kenya, Morocco, and Turkey, teaching a variety of undergraduate and graduate classes and supervising M.A. and Ph.D. theses. She has published articles on various nineteenth- and twentieth-century British authors, and on postmodernism, feminism, and post-colonialism. She has also edited and written the introduction for a collection of poetry entitled Framing Reference (2001). Her book, Edward Said: A Critical Introduction, was published in 2000 with Polity, and has since been translated into Chinese complex characters and into simplified Chinese. It is currently being translated into Korean. Her current areas of interest are Charles Dickens, Joseph Conrad, and Mary Kingsley, and, more generally, travel writing and postcolonial writing. She is currently working on an essay on Joseph Conrad and his relation to both the colonial and postcolonial situations, and on a book project on Charles Dickens and Mary Kingsley.
Valerie Kennedy, Assistant Professor
kennedy@bilkent.edu.tr
Ph.D., University of East Anglia (UK)
---
Gül Kurtuluş is an instructor in Bilkent University, Department of English Language and Literature. She received her Ph.D. from Bilkent University in 1997, with a dissertation on 'The Carnivalesque in Ben Jonson's Three City Comedies: Volpone, The Alchemist and Bartholomew Fair'. She worked as the Assistant Chair of the department from 2008 to 2014, and for one academic year (2012-2013) she worked as the Acting Chair of the Department. Dr. Kurtuluş is a book reviewer for the Sixteenth Century Journal and has been contributing to the journal with her book reviews since 2011. Her latest publication, 'Patriotism and the Spirit of Macbeth's Ambition in Dunsinane' is in the International Journal of the Scottish Theater Studies. Her major academic interests are English Renaissance Literature, early modern diplomacy and epistolary contact, early modern and modern drama, modern British, and American short fiction.
Gül Kurtuluş, Instructor
kurtulus@bilkent.edu.tr
Ph.D., Bilkent University (Turkey)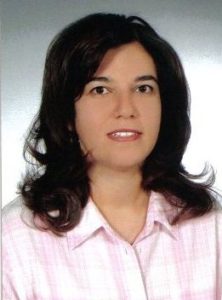 ---
Jonathan Williams specializes in seventeenth- and eighteenth-century British literature, and has taught courses on the long eighteenth century, the early modern period, Shakespeare, ancient to medieval Western literature, and world literature. His current book project is titled Melancholy's Wake: Loss and Literary Imagination in Eighteenth-Century Britain, and argues that, for eighteenth-century literary writers, Britain's slow and uneven transition to capitalism was only legible via the literary resonances of melancholy and loss. Registered in images of death, dispossession, and privation, the language of melancholy offered the first critical vocabulary for representing the vertiginous character of early capitalist modes of social organization. While economic theorists worked to craft a technical lexicon to describe the discipline of political economy, poets and novelists in the eighteenth century deployed tropes of melancholy to figure political economy as a primarily affective discipline: they saw it not only in terms of large-scale class relations, but as the everyday lived experience of an agonizing historical transformation that could be neither fully understood nor opted out of.
Publications:
"Thomas Gray's Elegy and the Politics of Memorialization." Studies in English Literature 1500-1900 58.3 (Summer 2018).
"Deathly Sentimentalism: Sarah Fielding, Henry Mackenzie." Eighteenth-Century Fiction 30.2 (Winter 2017-2018).
"Happy Violence: Bentley, Lucretius, and the Prehistory of Freethinking." Restoration: Studies in English Literary Culture, 1660-1700 38.1 (Spring 2014).
Jonathan C. Williams, Assistant Professor
jonathanwilliams@bilkent.edu.tr
Ph.D., University of Maryland (USA)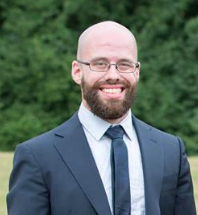 ---
Heather H. Yeung's monograph Spatial Engagement with Poetry was published by Palgrave Macmillan in 2015. Recent publications include work on neuroplasticity and poetic form, affective engagement in contemporary poetry, the novels of Julia Kristeva and Susan Sontag, and entries in the revised Oxford Companion to Modern Poetry.
Collaborative work includes 'Venice Ventriloquized' (Vedute Manoeuvre, 2011, with Tim Brennan; 2011 Venice Biennale), There Were Our Own / There Were The Others (2014, with Alec Finlay, Ken Cockburn, and Luke Allan; 'Publication' and 'Design Grand Prix' winner, Scottish Design Awards 2015), and 'Notes On Array' (Were X A Tree, 2015, with Matthew Sperling). She is currently co-editing volumes of essays on the work of Haruki Murakami (with Sebastian Groes), and on contemporary poetics (Cosmopoetics, with Marc Botha).
Current and future research and writing plans include work on classical models in the poetry of Robert Duncan, Thom Gunn, and H.D., on poetic breath, on metalepsis, and a series of translations of the sonnets of Michelangelo.
Heather H. Yeung, Assistant Professor
h.yeung@bilkent.edu.tr
Ph.D., University of Durham (UK)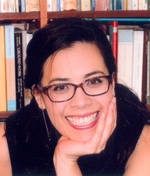 ---
Şule Akdoğan received her Ph.D. from Middle East Technical University in May 2016 and her dissertation is entitled "Local Feminisms: A Comparative Analysis of Feminist Literary Theory and Practice in the 1970s in Britain, America and Turkey." Her research interests include feminist literary theory, women's writing and comparative literature. She is currently working on the selected works of women writers from British, American and Turkish literature.
Şule Akdoğan, Visiting Instructor
akdogans@bilkent.edu.tr
Ph.D., Middle East Technical University (Turkey)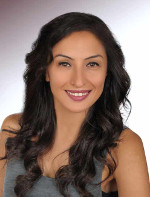 ---
Ceylan Kosker began her academic career at Bilkent University where she earned both her BA and MA degrees in English Teacher Education. Subsequently, she worked at various schools in Istanbul as an ESL teacher before relocating to the UK to continue her postgraduate studies. She attended Aberystwyth University and completed both an MA and a PhD in English Literature, while also teaching on undergraduate modules. Her main area of expertise is nineteenth-century women's writing, with a particular emphasis on the liminal nature of female literary identity within the cultural and economic milieu of this period. She is currently preparing a literary biography of the Victorian poet, novelist and ambassadress Violet Fane for publication.
Ceylan Kosker, Visiting Instructor
ceylan.kosker@bilkent.edu.tr
Ph.D., Aberystwyth (UK)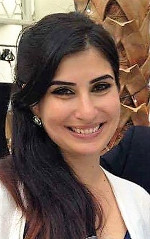 ---
Other Staff
Elif Yalçın graduated from Ankara University's Eastern Languages and Literatures department in 1996. While preparing her thesis she studied at Bilkent University's School of Applied Languages (1997), and worked until 2005 as a departmental assistant there. She then went on to study Public Relations via distance education at Cyprus University for two years. She is now studying part-time for a Master's degree in Sociology at Gazi University, Ankara.
Elif Yalçın, Administrative Assistant
elit@bilkent.edu.tr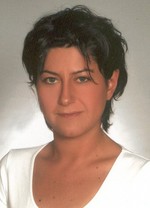 ---
Web Site Designers
This web site was designed, with the assistance of Erin Maloney (School of Applied Languages), in January 2018, by the following students from the Department of Translation and Interpretation in the TRIN 371 Advanced Web Page Building Course:
Caner Fikri Ercan
Ozan Güner
Eren Yangın